Hot Item! 7 Sold in Last Hour
Hot Item! 7 Sold in Last Hour
$199.99

Perfect Curls, Everytime!
Ceramic heat technology produces far-infrared heat while the conditioning benefits of anions result in shinier, healthier and more beautiful hair. Curling hair has never been so effortless with the Simplee™ Spin N Curl - Automatic Curling Wand!

Safer Styling, Better Results!
Hair is drawn into the curl chamber where it is heated and timed to create perfect curls & waves every time!
Reduces Frizz & Static
Adds Exceptional Shine
Customizable Temperature For All Hair Types
Perfect Curls Without Heat Damage
Less Breakage,
Less Bad Hair Days!
Style with Peace of Mind!
Our innovative open design in combination with two vertical curling guards helps you achieve great curls while caring for your hair. In the spacy chamber, the rotating curl guards gently and smoothly wrap hair around the curling barrel with no stress. Because the curl guards are shaped vertically, following the natural flow of your hair, there is less chance of jamming the hair.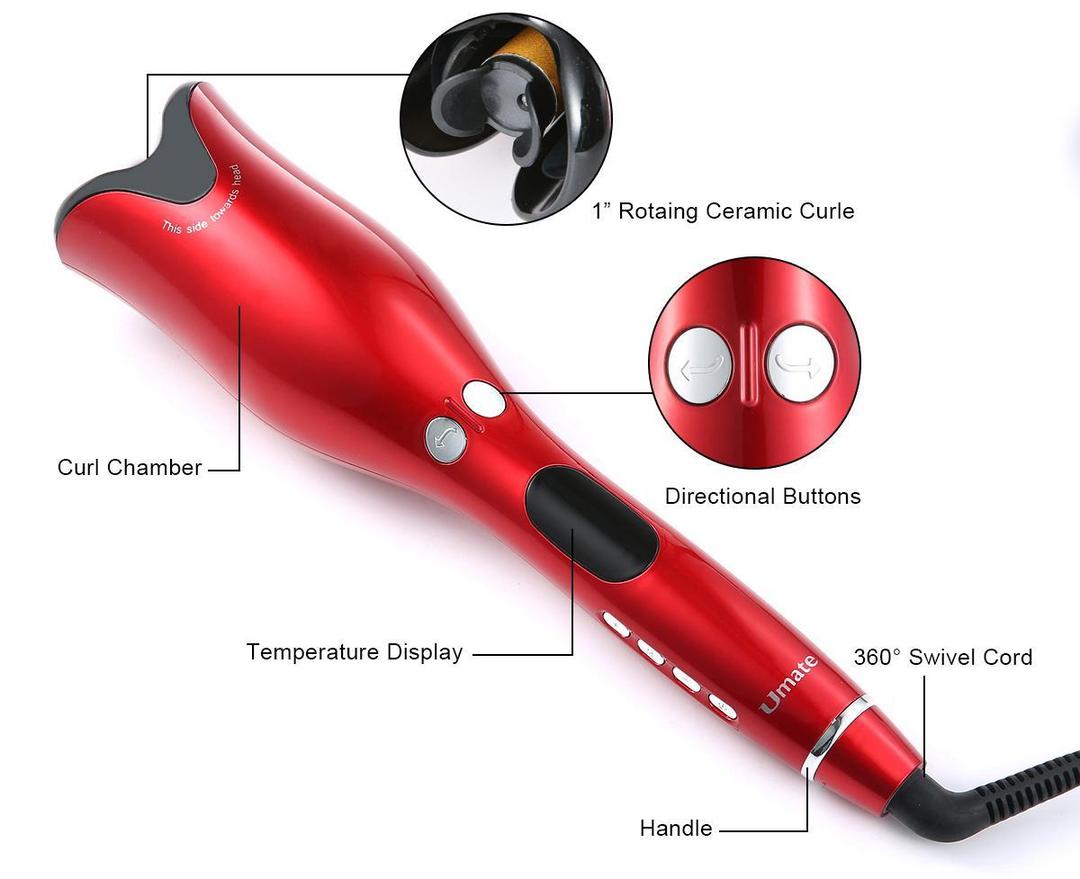 Perfect curls

without unnescessary heat damage

, with added unparalleled shine!

3 pre-set temperature settings

with digital display for dry & wet hair allowing you to find the appropriate mode to effectively shape your hair.

Directional Buttons




1-hour auto

shut-off

9ft. 360

° s

wivel cord

prevents tangling & keeps you mobile
1" wide ceramic barrel with

30-seconds fast heating

Dual Voltage

: 110-240V AC, 50/60Hz 25W
Heat Max: 410°F/210°C

Recommended Temperatures & Times

Low 370°F for Fine Hair
Medium 390°F for Medium Hair
High 410°F for Coarse Hair




15 seconds for Fine Hair

17 seconds for Medium Hair
19 seconds for Coarse Hair


3 Pre-Set Temps. with Multiple Options
110-240V AC, 50/60Hz 25W
Heat Max: 410°F/210°C
9ft/ (2.7m) Swivel Cord
1-hour auto shut off
Ceramic Barrel
30sec Heat Up
Dual Voltage
1" Barrel
HEAR IT FROM OUR CUSTOMERS